Enchanted Castles Simville | 2 | 3 | 4 | 5 | 6 | 7 | 8 | 9 | 10 | 11 | 12 | 13 | 14 | 15 | 16 | 17 | 18 | The Legacy
So after Sir Rodney was taken by the grim reaper Lady Kathleen was left alone in the big old manor. So Kasandra decided to make her a companion to stay with her.
Meet Bitzy Alagaz – Simbot # 2 the newer, better, improved model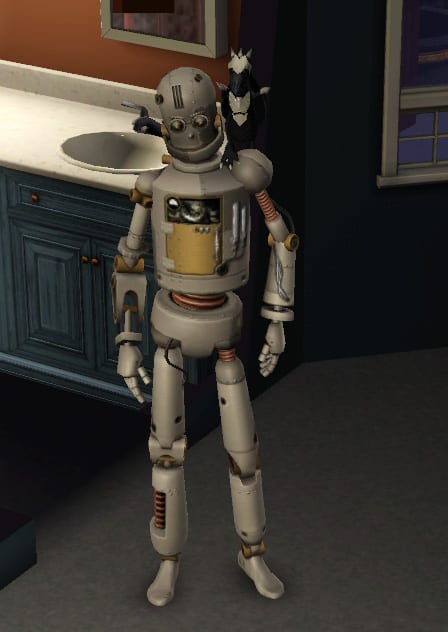 As Kasandra actually invented and made this Bitzy it shows him as being her child and Lady Kathleen's grandson.
Of course Hector was really jealous of this relationship so he called a realtor and moved out. But before moving out is did try to help out in repairing Bitzy and got shocked in the process.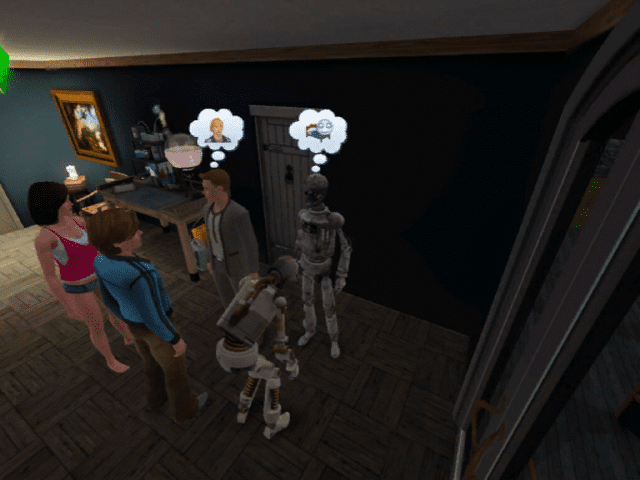 Of course this made him more resolved to move out when everyone was there when he took the embarrassing shock.
But do not fear Hector returns often to the family house for parties and visits.
Talking about parties! It is time for Tarren to get on with his life. So he went on a date with a cute looking girl named Allyson Tsvirkunov.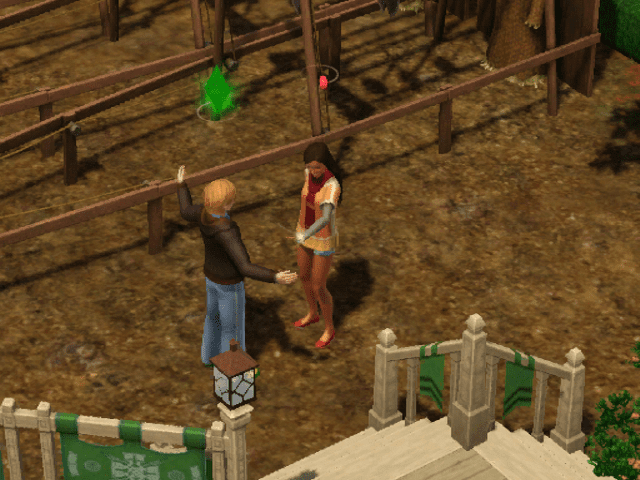 So things were going great until Tarren found out Allyson Tsvirkunov true age. She was much older than Tarren. Well Tarren could not have this so he decided he must break it off.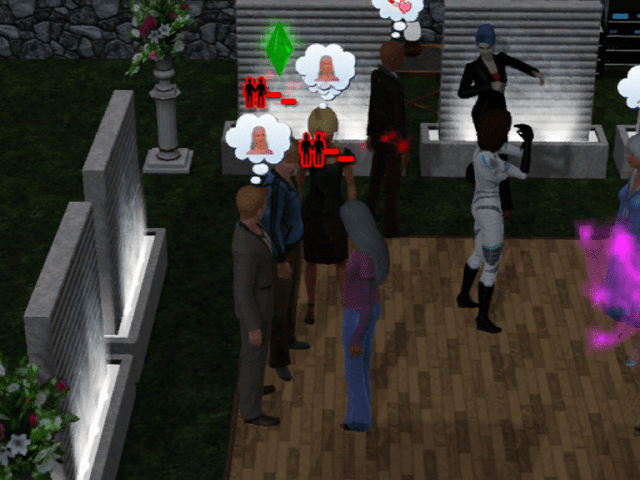 But all was not lost because you notice that cute girl standing next to Tarren while he was breaking it off with Allyson Tsvirkunov? Yes that cute blonde! Well her name is Danica McLaughlin and guess who Tarren asked out? Yes your right Danica McLaughlin and Tarren Alagaz go on their first date.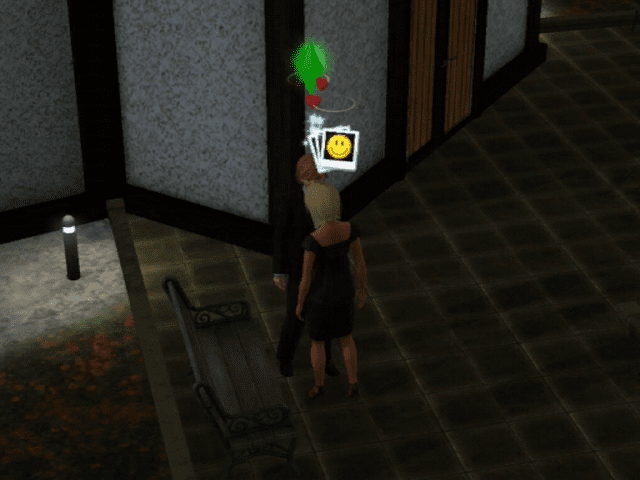 And Tarren wastes no time and gets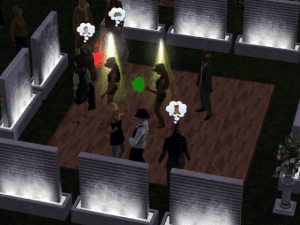 engaged and asks her to marry him right away. Matter of fact to make sure she does not get away he invites her to his Bachelor Party.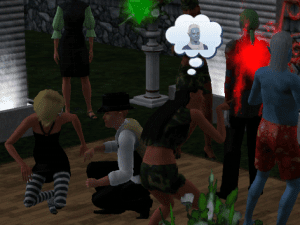 The two danced all night and had a great time. Get down and boogie!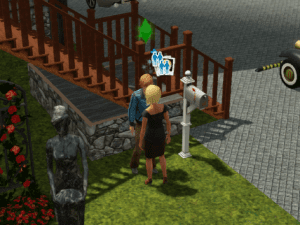 Tarren invited her to the house where they made plans for the up and coming wedding!
And what a wonderful wedding it was too.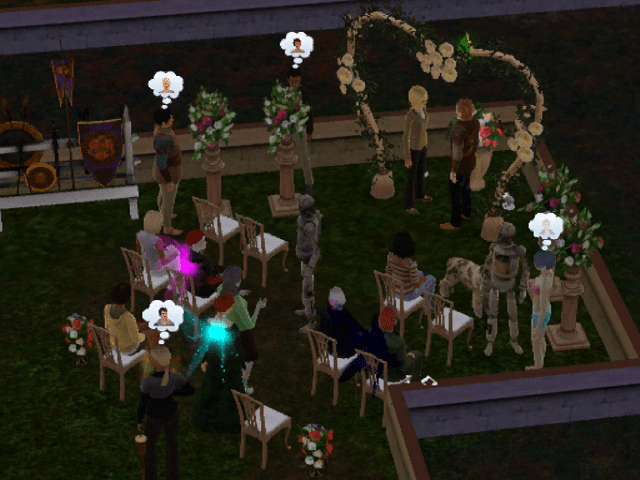 Tarren and Danica got married in the same place as Tarren's Grand Parents, with family and friends attending.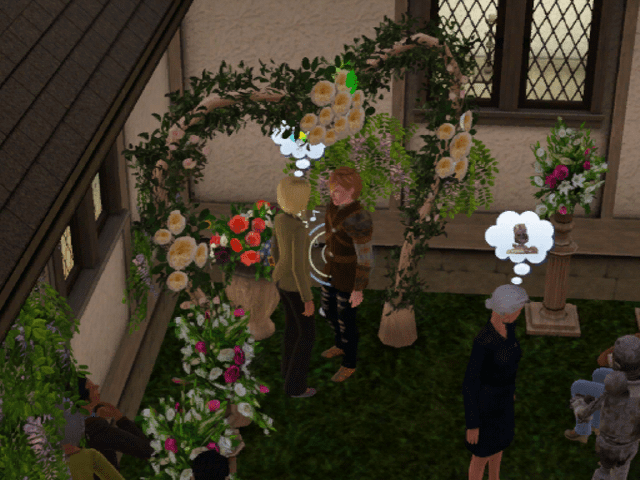 After the wedding Tarren found out that Danica's life goal is to have 5 children so he now has his work cut out for him. So first things first Danica moved into the family home.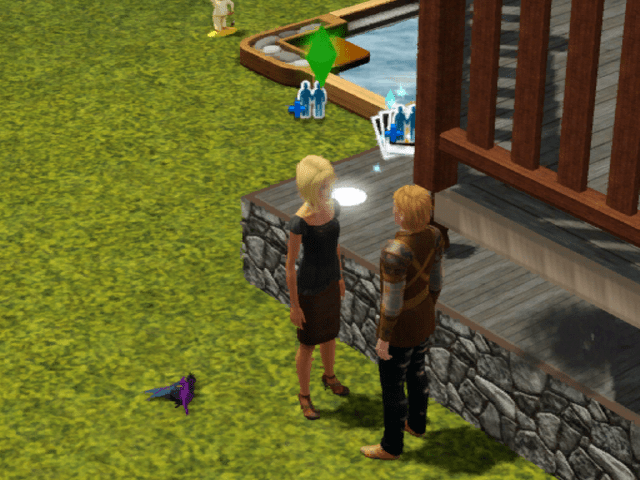 Then Tarren asked her to invite her roommate and her cat over and guess what happened next! You got it, everyone in the family just started to party.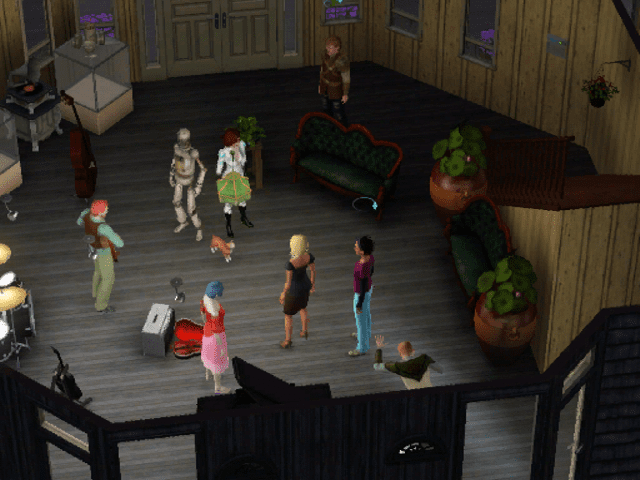 Well that is a good way to start of the next saga of the Enchanted Castles Simville story.