On the first day of spring, we complete the 4th tower and just in time for the raid to start.
With 18 people now we should be able to handle a raid by the violent extortionists that think they lost property.  Keeping everyone fed might be the bigger issue now.
Mostly this year so far has been calm and a lot of organizing, gardening, and sprucing up the place with new metal traps and such.  Oh, I mentioned the metal traps.  I am excited to see how well they do.  That is if they ever get far enough to the door to set them off.
Oh wow for the first time one of my people got hit by a lightning bolt.  good thing it was not a direct hit.  Edelina got lucky really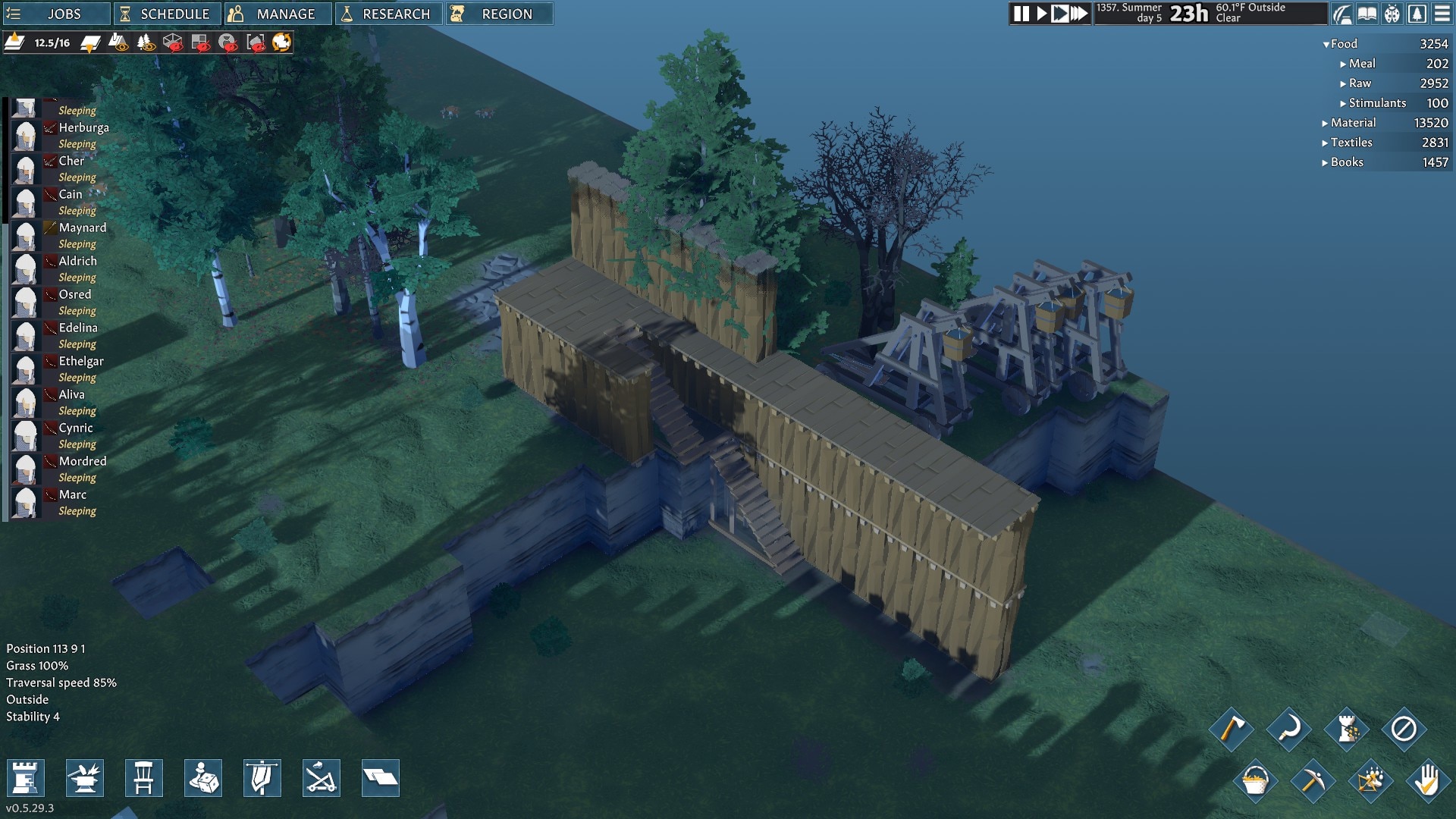 I built a small wall and an area for some archers to stand to stop the enemy from using those glitched catapults
Acton came wandering in wanting to join us, we said he was welcome.
We had a raid late summer, and half the war party just stool on the bridge until Charles ran out and flashed them.
The rest of the year was pretty calm.
We had a short visit from the mad wolves and killed a couple then they were gone.
All winter long they were digging out more storage underground for food.
Now it is HUGH