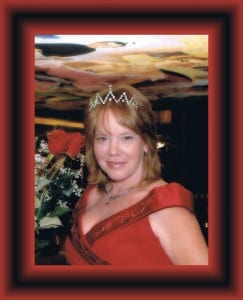 The Enchanted Family is a branch of the Enchanted Castles Website. This is were the real history of the Enchanted Castles resides.
I am Lady Kathleen and this is my Family!
As I never felt that I was an expert in the field of genealogy I have also included in this blog posts from other sources. I hope you find them as helpful as my own, I know I do.
Well if you want to get started by digging into the tree itself you can start by using the menus and search form on the side bar to the right. You will find over 8,500 people listed in this family tree.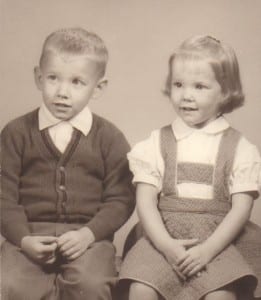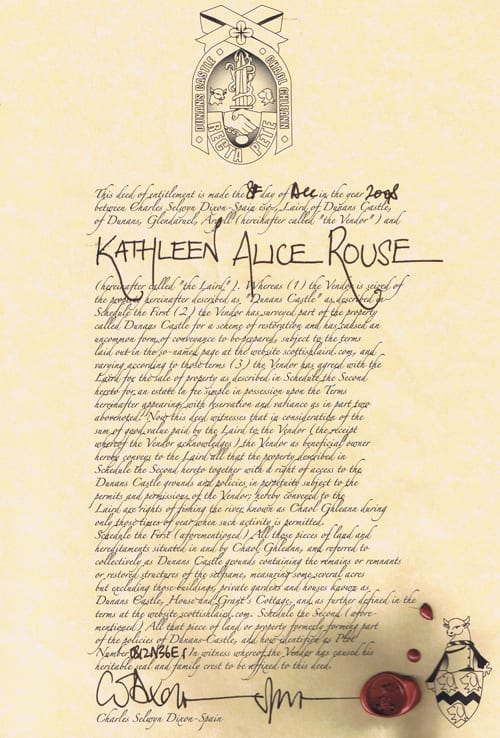 For years I used the nick name Lady Kathleen and the title was to me official, but in all fact is was not official because I did not own land in the United Kingdom. So to help in that my son gave me this gift, which now shows I own land in the UK, so you never know it may someday it may happen that as there is a recorded "Royal Me" in the current family.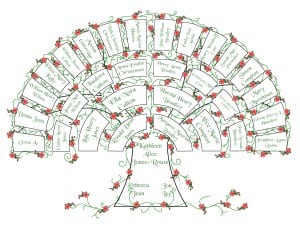 My Completed Pretty Fan Chart for six Generations.
So now I would officially like to welcome you to the family and have fun searching around the place. And here are some tips and notes about People, Places and Events and keeping it all organized.
Helpful TIP: Keep a file folder of maps, dates and places handy and organize your files on your computer. Here at the Enchanted Family I use a program called TNG, which I am also incorporating into my WordPress blog. I have always been interested in history, well maybe not so much dates but the events and people. But I hated all those historical dates that we were told to memorize. So, I would memorize them for an exam and then, promptly forget them! I never figured I would have a reason to use those dates, names, places, events after school, so in time they seem to have disappeared out of my memory.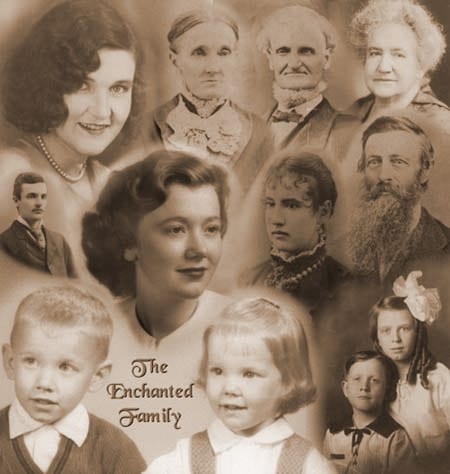 Later, I am building my family tree and am running into many challenges. For example, I am researching my great grandfather's military service – there is a family story that he fought in the a War – but I have no idea when the War began, except that it was before 1900. It would obviously be very helpful to have those dates in a simple chart of wars or skirmishes. Another challenge is when researching is it fact, fork lore or legend. Well at the enchanted family we believe the old stories passed down threw the ages are just as important as the facts recorded in government records, so we have included both.
Over the years, I have learned to gather both specific and general maps of relevant areas and dates. I now have more success finding my ancestors in the correct places at the times they may have lived there. And I understand what kinds of resources I might search for details of an ancestor living in that decade.
There are many historical resources that I have found which can be very helpful when I am uncovering my family's particular history. I start by asking lots of questions: What was happening at that time, in that decade? Where exactly were they living? Is there a history written of that area? What area of the country was being sold or annexed? Where was the seat of government, and when was it established? Where were records kept in that year? Were there newspapers published in those places? Where did ships arrive, and from where? Are there passenger lists available, indexed, online? Oh yes Online is one of my most favorite places to search for information and that is why the birth of the Enchanted Family came to be. I feel I am giving back to others by posting what I have found. I also find that detailing as much as I can about people places and events make my ancestors' history come alive, and I hope my tree is intriguing to others like yourself. So weather you are in my family line or not I hope you can find something of interest.