Donald Allen Kirch, author of
Still Waters and KA-RE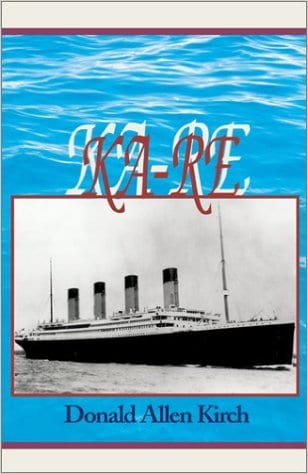 KA-RE Book Description
Once they said, "God Himself Could Not Sink Her!"
The maiden voyage of the R.M.S. Titanic was to be the toast of Europe. Filled with the richest people in the world, there was no end to the trip's possibilities. At least, that is what Archaeologist Dennis Parker thought.
The voyage was soon interrupted by a series of grizzly murders. The type not seen since "Jack the Ripper!" All hands on the ship were baffled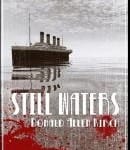 at who the murderer was. Dennis seemed to know. Could the murderer be his cargo? Could the murderer be a 3,000 year-old mummy? Could it be the curse?
He loves these Believe it or Not stories, as you can tell… I am very glad he is sharing them with us, Of Course his book is one of the best Believe it or Not stories I have seen and read.
Still Waters Book Description
When an ancient Egyptian mummy known as Ka-Re is smuggled aboard the ill-fated Titanic luxury ocean liner on her maiden voyage, mysterious happenings arouse suspicions that the unwilling passenger may be hungry for human sacrifices.
You can find his books here
Ka-Re
P.S. I was so honored to find that Donald included a letter that I wrote him as the forward in his books.  I have only ever met Donald once, but we have been internet friends for many many years.